WEDNESDAY, THURSDAY, FRIDAY, SATURDAY, SUNDAY, MONDAY
APRIL 3RD TO 8TH, 2024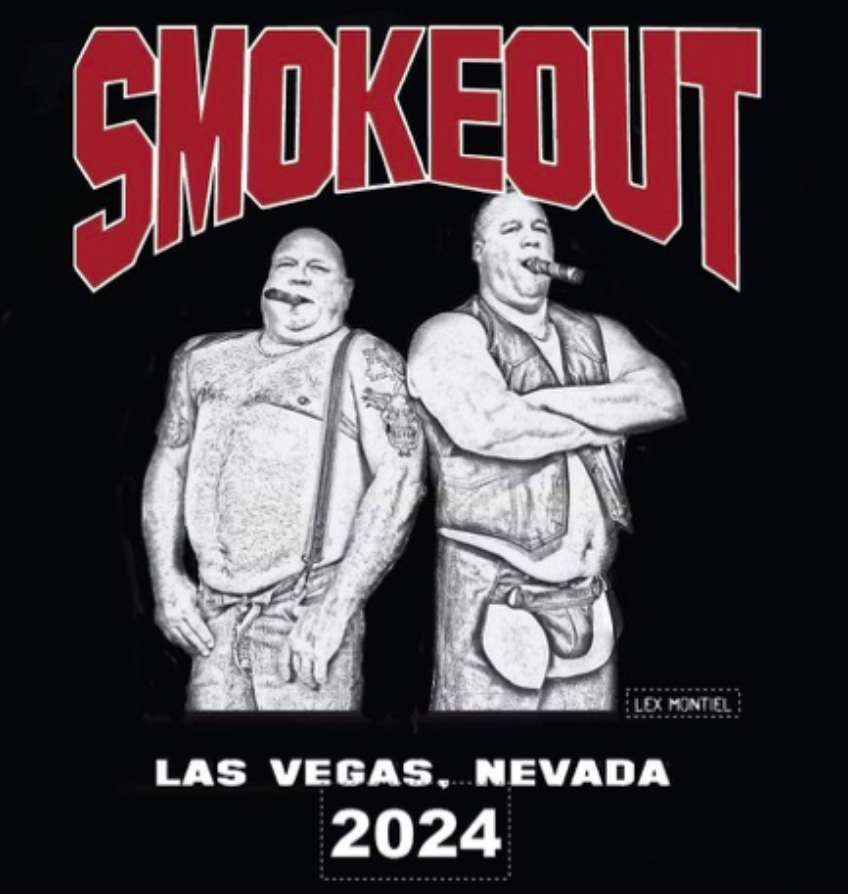 Celebrating SMOKEOUT® since 2000! 'SMOKEOUT® is a Fun-Filled, Uncomplicated Weekend In Las Vegas For Cigar And Pipe Studs, Bikers, Leathermen, Bears And Friends From All Over The World, With Time To Gamble, Shop, Be A Tourist, Enjoy A Show, Attend Events Or Relax By The Pools And Have A Great Time!
Required Event Registration:
$55 before midnight (PST) Sunday, March 31st or $80 at the Event
EVERYONE ATTENDING SMOKEOUT® MUST COMPLETE AN EVENT REGISTRATION FORM. Only those who have registered and paid will be allowed anywhere within the SMOKEOUT® VENUE. Final day to register online is midnight, SUNDAY, March 31, 2024.

This year the Tuscany Suites Resort and Casino will play host to SMOKEOUT® but please note, A PAID EVENT REGISTRATION IS REQUIRED to receive special reduced room rates at the Tuscany Suites Resort!
BE SURE TO VISIT THE SMOKEOUT® HOSPITALITY SUITE G-105
STAFFED BY VOLUNTEERS FROM "HOUSE OF PETER".SMOKEOUT® is a NOT-FOR-PROFIT EVENT and has only volunteers. The REQUIRED EVENT REGISTRATION FEE barely covers the cost for all the things you receive during this event. We keep our cost of producing this popular, yearly event as low as possible. Once you have registered for events, you will be directed to pay the REQUIRED EVENT REGISTRATION FEE using Paypal or Credit Card. You may cancel your registration and/or t-shirt order for a refund (minus processing fees and a $5 cancellation fee). Cancellations after midnight, (Pacific Time Zone) Friday, March 22, 2024 and "no shows" are NOT subject to refund.